AI-Powered Email Marketing
Innovative solution for dynamic marketing teams to increase revenues from email channel.

We use machine learning algorithms guided by seasoned experts to step up your game. Focus on your core business while our Human+AI framework helps you achieve your email marketing goals.
Learn More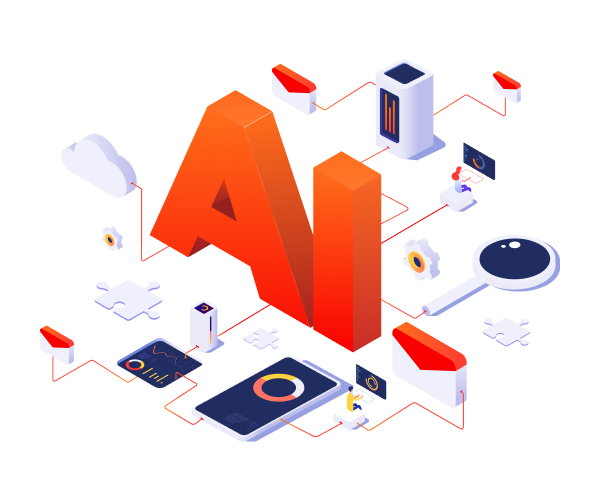 Trusted by top email marketers in the U.S.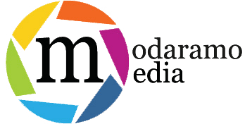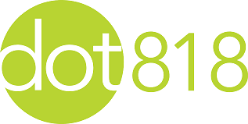 Today's modern email marketers face more challenges than ever but machines are here for us.
Our 15+ years journey in email industry on all fronts led us develop a Human + AI solution.
Save time for things that matter
Let our experienced email marketing team do the work for you from marketing strategy to execution. We monetise your subscriber base while you sit back, relax, and enjoy the results.
Stop getting lost in email design and content production
No more back and forth with your Devs Team. iAge Content Team is here to create highly personalised and responsive message templates that convert.
Reduce churn: turn your visitors to loyal subscribers
We create a unique profile for each subscriber with an individual communication sequence and schedule. Each profile becomes a new segment to deliver a valuable inbox experience. Optimise customer journey and retain subscribers by leveraging LTV prediction.
Give yourself a break from exhausting email work -- let the machines do the boring part
XR - our proprietary email software powered by Artificial Intelligence decides on the entire email communication for each subscriber based on their interests and engagement patterns.
Don't get your email volume stuck -- scale up while keeping high and stable deliverability
Subscriber emails verified at the acquisition step go through a fully automated AI-driven warm-up phase. Along with all other good practices, we make sure that your messages land in your subscribers' inbox.
Spend your budget wisely -- become your CEO's hero
Tired of recurring monthly fees, hidden costs, excessive CPM, or subscriber based pricing? Leverage machine learning algorithms, automation, and our team of experts, then just pay for your results - CPC based pricing.
Let's discuss how we can help!
Book a free consultation session
The future is here. AI is already shaping our lives.
Take advantage of AI-Powered email marketing and grow your business.
Email senders who use AI are getting 41% more revenue than the non-AI email senders
Download 15 AI strategies that can help you boost your ROI
Download
96% of email marketers are confident that AI can improve the customer experience.
Watch how AI can help with your email performance in 7 levels
Find out more how AI can boost your email marketing results
See All Resources
Don't let the traditional ESPs limit your potential.
Even more reasons why you should consider our Human + AI framework.
1:1 communication with
your subscribers
Listen to your customers, personalise content according to their wants, needs and preferences.
Optimise send-time and
message frequency
Based on past activity, time zone and habits, machine learning algorithms can define when to send an email with the highest likelihood to get opened.
LTV prediction and acting on churn
Machine learning algorithms use customer data as inputs and provide predictions, so that you can automate the business decisions for a longer relationship with your customers.
Affordable performance based pricing
Your growth is our priority. We only earn as you get desired results. No long-term agreements with high initial investment. Flexible service agreement per your business needs.
Easy to get started without development work -
Free transition support
Set yourself free from time consuming and exhausting configuration process. We help you complete your migration without a headache.
Dedicated Customer Success Manager
We want to be a part of your team. You are not a "ticket" or "query" for us. Forget about call center queues, chat bots, or ticketing systems. Contact your Customer Success Manager directly.
See how it works
Book a Demo
What our clients say about us?
"I've been working with iAge Technologies for the last 2 years, and our cooperation is way above my expectations. Since the beginning, we've been receiving outstanding service. It's well organised, provides us with actionable insights, and they do their best to maximise our performance. Even when they were crushing our ROI, they were still looking for new ways to improve and optimise growth. I would definitely recommend iAge Technologies to fellow marketers looking for a smart email marketing platform."
Hamlet Khodabakhsh
Director of Email Marketing
EPCVIP
"We have been working with iAge Technologies for a long time to generate user returns to our websites. The project brings additional profits for our company. We are very happy with the content strategy, deliverability management, optimisation of our email metrics, and of course, with the results we get."
Arif Khan
Founder
Rightful Labs
Join leading email marketers!
Book a Demo
Frequently asked questions
How can artificial intelligence help in email marketing?
Working with AI based email marketing strategies help fast-paced teams make better and swift decisions using data. AI email marketing tools allow your marketing team to save time for things that actually matter. AI will be doing the heavy-lifting about optimizing your email marketing processes. You can focus on working on creativity, strategy and more revenue-generating ideas.
What are the primary AI use cases in email marketing in your platform?
Data management and organization: Using machine learning capabilities, marketers can discover and group similar customers, using demographic, behavioral and transactional data. Each of these customer groups can be defined in clusters and labeled based on similar characteristics.

Customer lifetime value (CLV) prediction: By leveraging customer behavioral data, statistical models and machine learning algorithms, we can predict CLV.

Customer journey optimization: Machine learning helps marketers create a single customer profile, and each profile becomes a new segment. An individual communication sequence and schedule can be selected with personalized content according to each customer's wants, needs and preferences.

Personalization at scale: Using AI capabilities, email marketers can create highly personalized message content at scale. We use predictive recommendations and content optimization to build a stronger relationship with each subscriber, provide them a unique experience, and ultimately convert them into loyal, long-term customers.

Send time and frequency optimization: Based on past activity, timezone, and habits, machine learning algorithms watch how each person on an email list interacts with emails, and then find the best time to send an email with the highest likelihood to get engaged.
How does iAge use AI in the email marketing platform?
At iAge Technologies, we use machine learning technology to tame your customer data and provide actionable insights. While it is impossible for humans to process millions of data points, machine learning allows us to make better and faster decisions. Particularly in email marketing, machine learning algorithms can optimize the entire email communication with subscribers, and help us send relevant and personalized messages.
Which AI components are used in your email marketing platform?
The use of AI and Machine Learning in digital marketing is revolutionizing the way marketers do business. Specifically, in email marketing, the most applicable component of AI is Machine Learning. At iAge, along with achine learning technologies, we use deep learning in certain features.
Do you have any resources to help me learn more about Artificial Intelligence use cases in Email Marketing use cases?
Yes, you can check out our resources section to learn more about AI in email marketing.
Are there any minimum requirements for marketers to get value out of your AI‑powered technology?
We promote email marketing best practices. As a rule of thumb, we'd like to work with email marketers with first‑party opt-in data. We don't have limitations about content verticals as long as your subscribers opted-in for them.
How much does iAge cost?
Our pricing model is performance based: CPC (Cost per Click). Basically, you only pay when your AI-powered emails bring you clicks.
How do I get started with iAge?
It's so easy to get started with iAge. All you need to do is to reach us out, we'll show you the platform, and guide you for the next steps. We don't have long‑term commitments or high gas fees.
What does your client service look like?
Once you start working with us, you'll work with a client success manager to whom you can reach via email, online meetings or instant messaging.
Receive latest articles, quick tips and event info about Artificial Intelligence in Email Marketing
Learn more about the future of email marketing and best practices
Seamless integration with our technology partners: