AI-Powered Digital Marketing
The success of your business hinges on your customers' LTV. Our AI-powered digital marketing solutions help you to maximize the LTV of each customer with personalized, one-to-one communication.
Lifetime Value
The goal of your marketing efforts is to maximize the value that each user offers over a lifetime.
LTV is a key indicator of business success: the more you earn from your customers, the more your business can profit and grow.
Artificial Intelligence
A one-to-one communication approach requires intensive and immediate decision-making. It's not a task a human marketer can undertake. AI, on the other hand, can ensure an effective, customized marketing flow for each user, automatically. Only artificial intelligence is able to make the right decision about how many messages to send to a user on a given day, what the chances are of email A being open are vs. email B, how the delivery time will increase the probability of a click in an email, and so on.
One-to-One Communication
Every marketing message is tailored to the individual user based on their previous actions and the actions of similar users. Users are targeted individually, ensuring they see the right message, at the right time, in the right channel. End result: an extremely high LTV.
business
We don't just build technology. We build businesses.
Our extensive experience includes the development of several dozen independent digital products with a total number of active users reaching two million people and an average LTV of $2.75.
Business Model
Customer lifetime value imposes an upper limit
on the means that are reasonable to spend on new customer acquisition.
Automation and artificial intelligence provide
the highest possible LTV.
A high user acquisition cost limit allows for effective business growth.
software
We've worked hard to create business solutions that any company can use.
Founded in 2011, iAge Technologies, Inc. has established itself as a forward-thinking leader in marketing automation and optimization technology. We have modified, tested and integrated our many technologies to optimize performance and make them even better (see our former
website
for more details). And now we can provide ready-made solutions for your business.
EngageMKTG
EngageMKTG is an AI-powered solution, designed for publishers who want to maximize their users' LTV by maintaining highly personalized content delivery. Upload your content to EngageMKTG and it will do the rest. EngageMTKG builds in-depth user profiles based on demographics, selects the best email creatives for each user, schedules delivery, and continually optimizes the flow for maximum performance. Everything is done automatically - you just sit back and watch your revenue grow.
see more
InteractMKTG
InteractMKTG is an integrated multi-channel marketing management platform that provides a single, easy-to-use system to manage all your campaigns, across every channel, in one UI. From emails to text messages and everything in between, it makes the achievement of your most complex marketing objectives a piece of cake.
software
we've researched and implemented
Machine Learning Technologies That Will Change Email Marketing
AI and ML are widely discussed as the means to address the pressing practical needs of digital marketers.
Automation software can help balance out the marketers' pains and gains, making email marketing simpler and more cost-effective. Let's take a closer look at the main aspects of a campaign that can help email marketers improve the results.
read more
A Segment of One: Looking Ahead to the Future of Email Marketing
The Segment-Of-One approach is the evolution of the data-driven marketing. Numerous studies have proven that this type of interactive marketing is more effective, has much higher success rates, costs less to execute, and generates more revenue than mass offers.
read more
we've summarized our experience
15 AI-Strategies to use in Email Marketing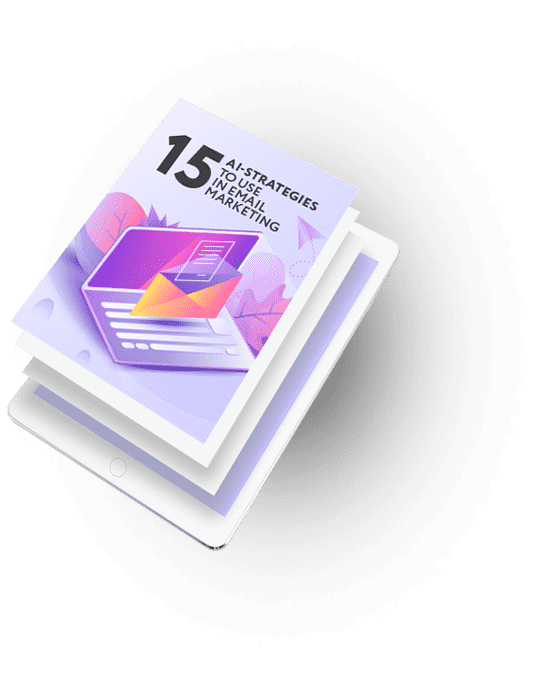 how machines help you send emails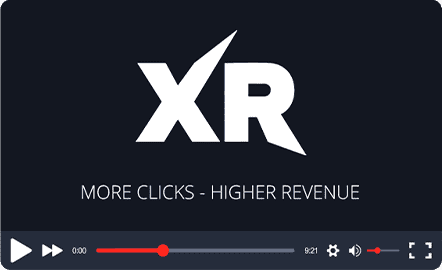 hardware
We Have a Firm Foundation
We pay special attention to the servers that power our solutions to ensure seamless data aggregation, immediate reaction to data selection requests, delay-free message delivery, lightning-fast analytics and so much more.
US
As iAge mainly targets audiences residing in the U.S., our servers and technologies are located nearby. Most of our server infrastructure is situated in San Diego, Dallas, and Phoenix.
Other locations
We are always exploring new locations and constantly expanding our presence to reach broader audiences and to meet the growing needs of our clients.
advisor
Meet Kylie -
Your Personal Marketing Optimization Advisor
A clever, caring digital expert is the incarnation of artificial intelligence embedded in our solutions for businesses.
Kylie
Kylie regularly monitors your marketing messages, analyzes their quality in comparison with the average performance, and gives campaign improvement recommendations. It informs publishers of which content, be it a whole item or its part - subject line, email layout, color, etc., has to be tweaked in order to receive a better user response and increase engagement. Kylie's recommendations are based on machine learning algorithms.
contact us
Feel free to contact us to request a personal demo of how we can scale your business with machine learning algorithms together