The Segment-of-One approach is the evolution of data-driven marketing. It refers to tracking the activity and preferences of a single potential customer, then tailoring products or ads to the customers' interests and needs based on their behavior.
Extensive studies have proven the superior efficiency of this kind of interactive marketing. The success rate of Segment-of-One marketing campaigns is considerably higher than that of others, plus it requires smaller expenditures and drives a bigger revenue than mass offers.
Proper segmentation helps to make sure that each individual customer receives an offer so timely and appropriate that they can't possibly refuse it. Its relevance is so high that it is 100% worth being delivered, as it will surely stimulate active response and improve the overall performance of a campaign or program. Accurate segmentation enables marketers to build successful unintrusive communications with a high level of personalization. To achieve that, you need to respect your customers' privacy, yet help each of them feel recognized as an individual and let them know they are welcome.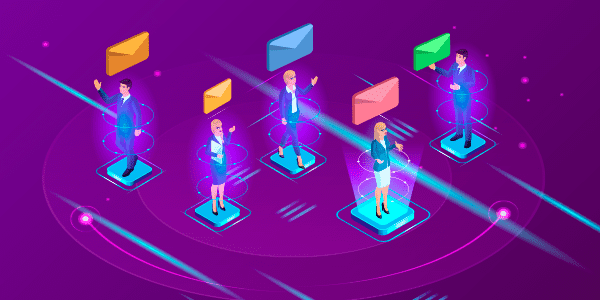 This is not a new concept; people have been talking about it since the late 80s. But now, marketers have more assets than they've ever had to scale the "Segment of One" concept. Modern technological solutions allow companies to collect large volumes of customer data from the widest assortment of channels, analyze them, and draw smart actionable conclusions about how to build customer relationships further on.
In order to stick to Segment-of-One marketing, businesses need to carefully choose the offer they want to deliver, thoroughly personalize it based on customer behavior and other data they have at hand, and deliver it at a carefully chosen time to a carefully chosen audience segment or even an individual customer. To achieve this level of granularity, you need to put the following three things in place:

1. Data

In order to market to your customers individually, you need to collect all of the available customer data including purchase history, digital behavior, geolocation, etc., straighten it up (remove noise, then structure), and place it into a centralized logical repository.

2. Analytics

In order to predict future customer behavior, you need to analyze consumer data. This aggregates all data profiles in separate clusters; united by a common feature, they can be used to build different communication strategies aimed at getting the best response from customers.

3. Omnichannel capabilities

It is essential to align and deliver marketing actions across the multitude of available channels if you want to adopt Segment-of-One marketing.
Nowadays, everything you offer consumers has to be immediate and relevant. People are not ready to wait to get their problem solved; they want a solution right here and now, plus they want to be treated with respect and recognition.
How can you switch from the standard approach to individual customer communications in email marketing? In order to make a smooth transition, you need to rely on AI-powered solutions reinforced by a decision management architecture. This requirement is critical to enabling marketers to deliver the next best offer or action in a timely manner.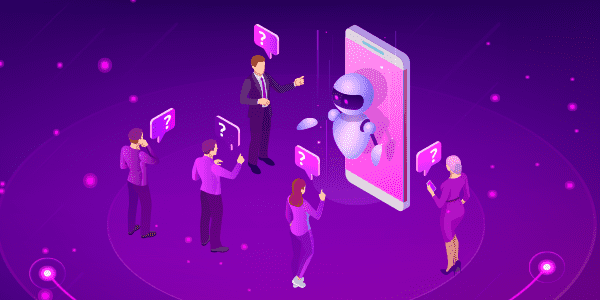 The use of Segment-of-One marketing tactics is always based on machine learning algorithms and includes:
a) determining your priorities. A company can be concerned with a variety of questions, from "How can we get a better CTR for our email campaign?" to "How can we increase the revenue that we get from customer communications?"
b) transforming the priority question, once it is determined, it into a function that uses different AI algorithms, such as Random Forrest, SVM, etc.
c) applying the function to find a solution that is the best match for the key metrics linked with your goal.
d) using the solution to create a personal communications strategy for each individual customer.
The key metrics linked to the chief goal include frequency of contact, conversion rate at various stages of the customer lifecycle, engagement, etc. - and the ones that, in their turn, help to tweak the cadence of emails, their content, and calls-to-action.
With machine learning algorithms, it is possible to adopt any number of unique content items for individual customers and send the most relevant email to each individual recipient based on their prior preferences and response prediction. You can no longer cater to the interests of the majority of your subscribers; you need to deliver the most interesting content to each of them individually. Following this approach, emails constitute a part of a prolonged conversation that starts in the inbox but goes far beyond.
The next step towards creating a personal communications strategy is defining the best times for communication. What's the use of "morning tips" to a subscriber who only wakes up by noon? They will simply miss your email because it will be buried under dozens of more recent messages.
AI can analyze time-sensitive behavior patterns of individual users to send them messages at the exact time they are active. Reaching out to subscribers when they are looking at their device's screens and checking their inboxes is essential to increasing customer engagement.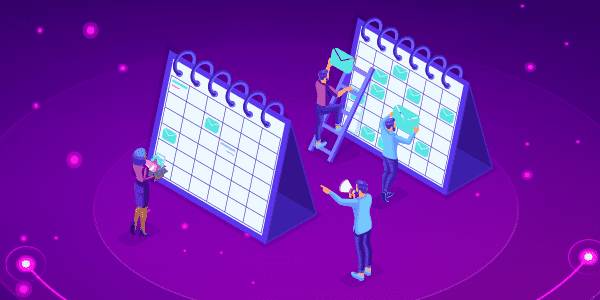 Determining the optimal message frequency is the issue du jour for most marketers. You need to identify the signals of the correctly chosen frequency for each individual subscriber if you want to increase their lifetime value.
It is quite a challenge because increasing the frequency may improve your click rates, but it may also ruin your reputation. Some people want only one email per week, while others enjoy finding 20 new emails in their inbox daily. Moreover, an increased mailing frequency very often results in a decreased customer engagement and a spike in unsubscribe and complaint rates. Machine learning algorithms, however, can help to solve the issue of determining the communication frequency quickly and effectively.
An AI-powered solution lies in creating a personal communications calendar for each user. The optimal frequency of contact is determined for each individual subscriber based on their current interaction and response to the different types of content. It is always a "win-win" strategy: customers get the content they prefer and as often as they would like to get it, while marketers can lower their technical costs and secure a bigger ROI.
Overall, using the Segment-of-One approach, marketers can find the best frequency strategy for each user individually based on their habits and preferences.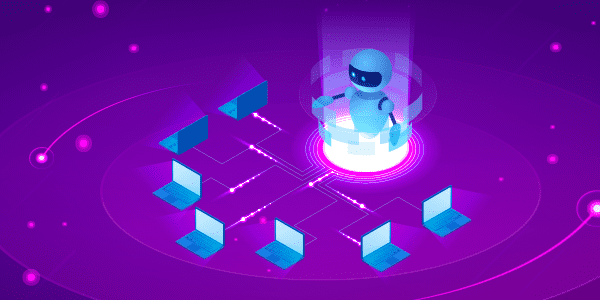 The power of AI technology reinforced by a decision management architecture consists not only in enabling marketers to build long-term communications with customers in the framework of a single website but also in predicting customer fatigue and suggesting a way to revive their interest by switching communications to another potentially appealing product. It presents a great interest to the owners of several separate brands or products.
While it may seem easy, Segment-of-One marketing requires long-term investments and deep ML understanding. A seamless connection of all customer actions taken at various points in time across every channel, in its turn, requires proper technological solutions and expert knowledge. Nowadays, individualized user experiences are delivered by advanced marketing departments through the use of extensive analytics, contextual data, and omnichannel capabilities with the aim of increasing customer engagement and building loyalty.